API
API Update: Reprocessed ERA5, Support Tiers, Live Forecast Performance
ERA 5 Reprocessing, Live Forecast Page, New API Support Tiers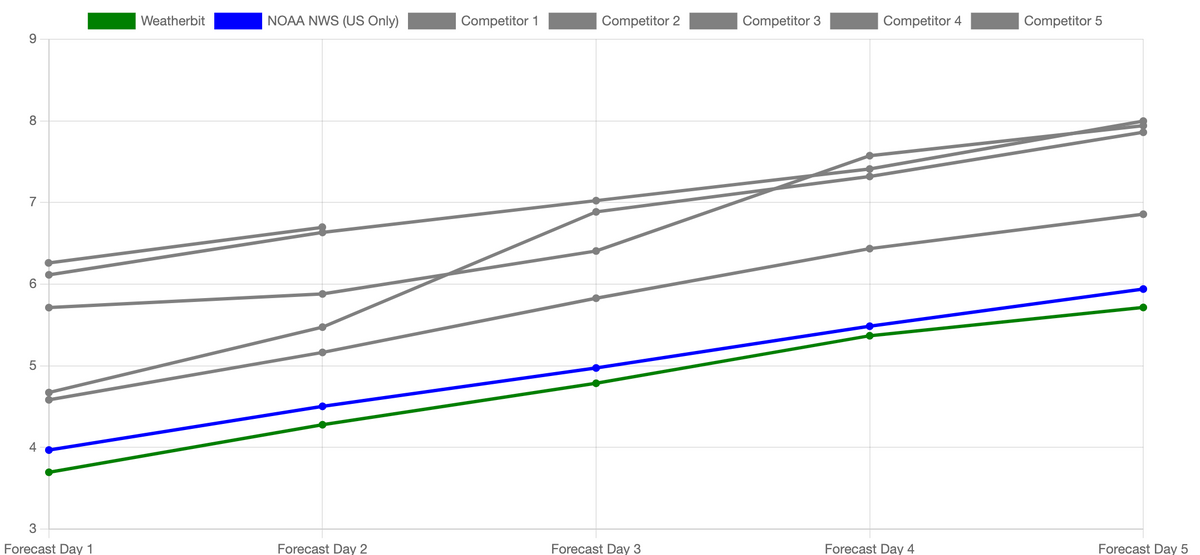 We have a couple of exciting updates regarding our API, and our service offerings.
Reprocessed ERA 5 Reanalysis
We have updated our historical datasets with the latest version  of the ERA 5  reanalysis. Some minor changes to this dataset occurred since our last reprocessing in 2020, and users should now see an even greater degree of accuracy with respect to historical observations in remote areas.
New API Support Tiers
As requested by many users, we now offer an option to enroll in a higher support level for an additional monthly fee. In addition to the high level of support we offer our users, you can now enroll in plans that will offer you a higher degree of comfort when requests or issues arise.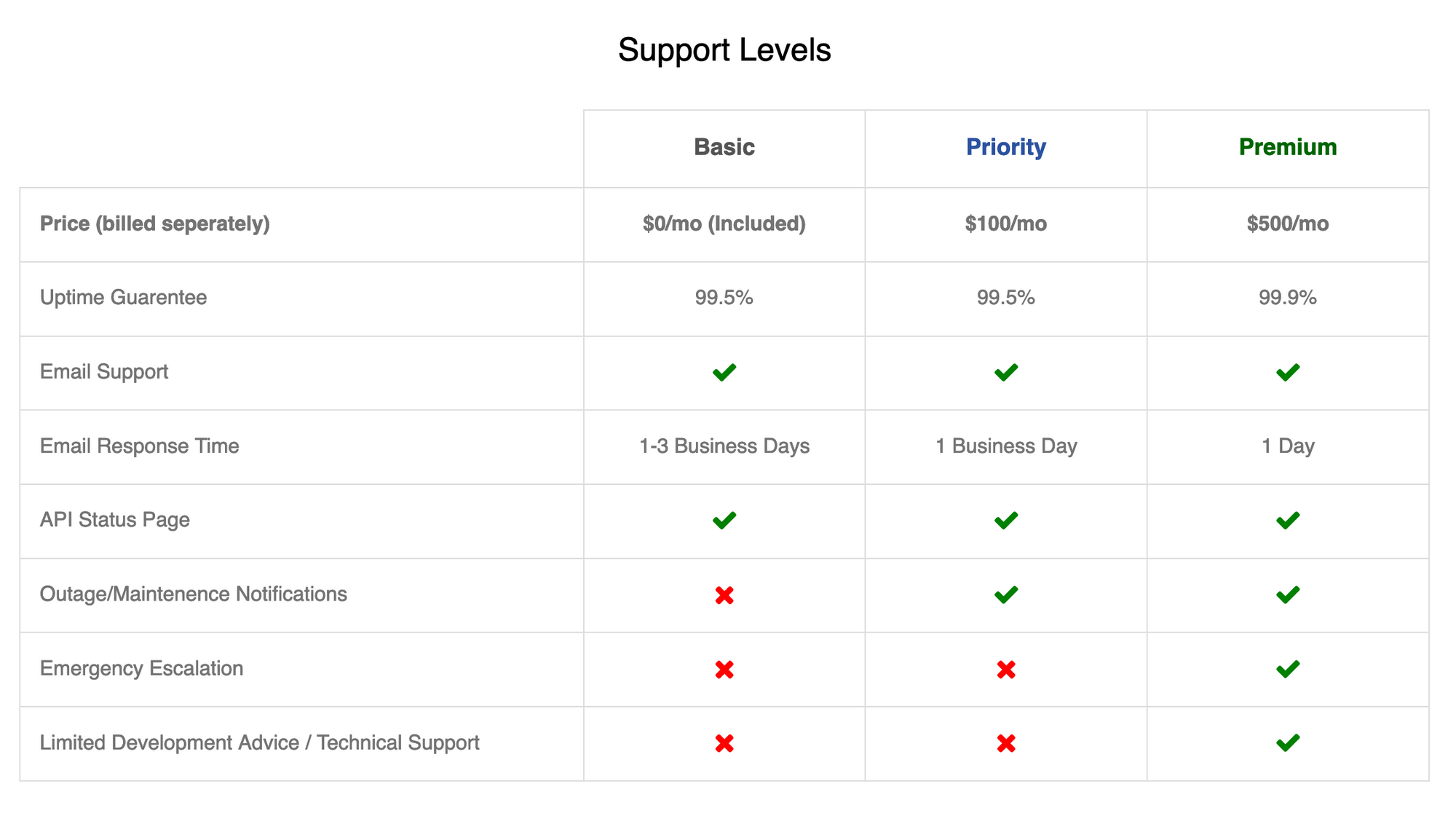 Live Forecast Performance
We now offer a way to quickly view our API performance compared to our competitors. Simply head over to the forecast comparison page, and view our temperature forecast error validated against a select set of ASOS / METAR stations globally. Additionally, you can view a comparison of our performance against 6 other competitors including the US National Weather Service (NOAA NWS).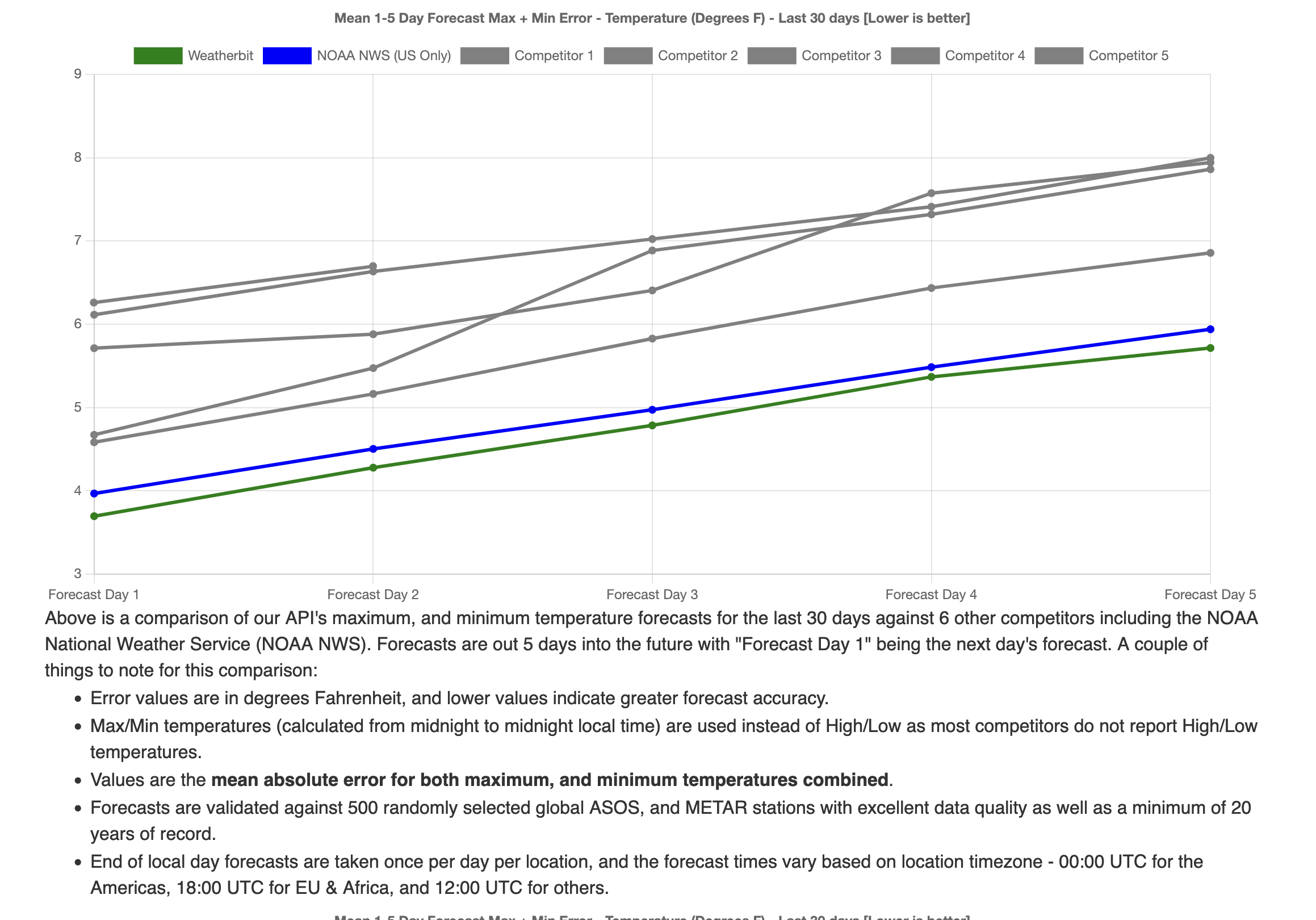 Conclusion
We hope that our users find value in these updates. We are always looking for ways to improve our API. Feel free to reach out to support@weatherbit.io with any questions or concerns.